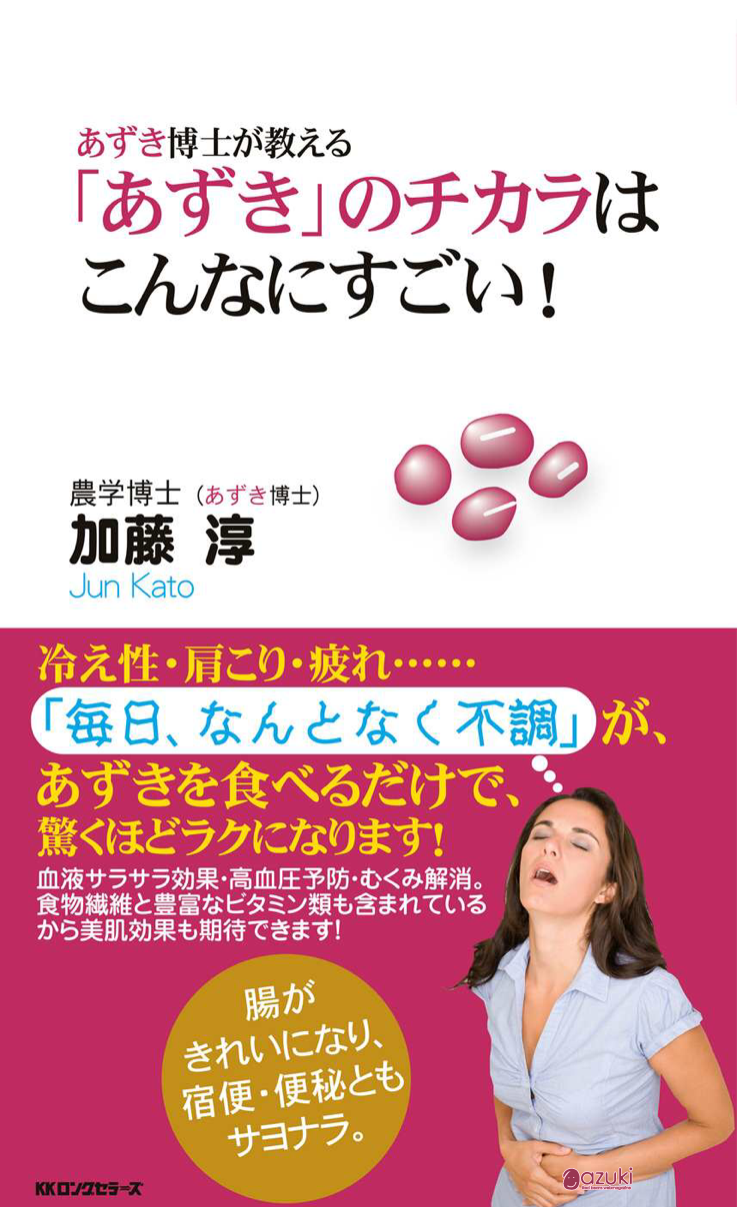 Great diuretic effect of saponin and potassium rich in Azuki beans
Saponin has a great diuretic effect, which is considered to be helpful for swelling of legs and body parts caused by intake of fluid too much or accumulated fatigue. In addition, taking food containing plenty of potassium is also effective in resolving swelling.
Azuki beans contain abundant saponin and potassium which can be effective for diuresis as we have seen, but the substances tend to dissolve in water, which means it cannot be effective enough by simply eating boiled Azuki beans.
I would recommend soup dishes, which you can eat the dissolved substances, such as sweet Azuki‐bean soup with rice cake, or tomato soup with Azuki beans, which go unexpectedly well with the Italian flavor, for those who are not in favor of sweet food.
Written by Jun kato PhD.
Source from 『「あずき」のチカラはこんなにすごい!』

Translated by Azusa Yoshida.