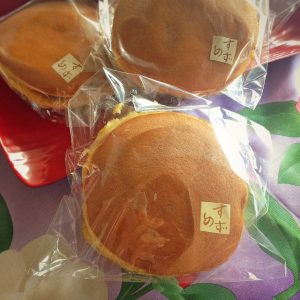 Suzumeya
This wagashi store is located on the tranquil back street in Ikebukuro district. The closest station is Ikebukuro and it takes 7 ~8 min on foot.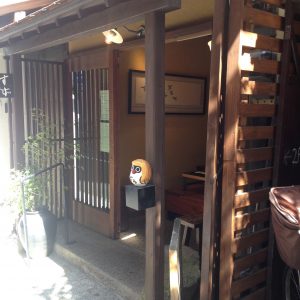 This store is very small and cozy though, you can tell their strict and painstaking attitude towards wagashi.
Those sweets are packed with folded paper without tape.
If you hold it, you can feel soft and heavy texture of this handmade sweet through this package. The weight is about 97g.
The pancakes are well cooked equally with gold color and there is no stickiness because of sugar.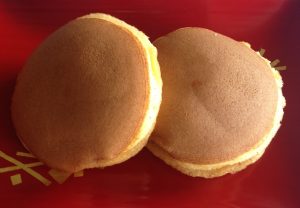 Cross section. It is very dense, filled with warm and delicious anko,
You can't help smiling after you eat this sweet.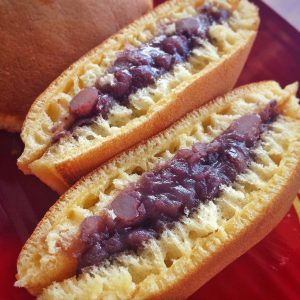 I highly recommend this shop's dorayaki to both those who has never tried it or do not like it very much. With the sweet red beans and soft moist honey pancake, you can enjoy as if you were eating a simple pancake with sweet sauce.