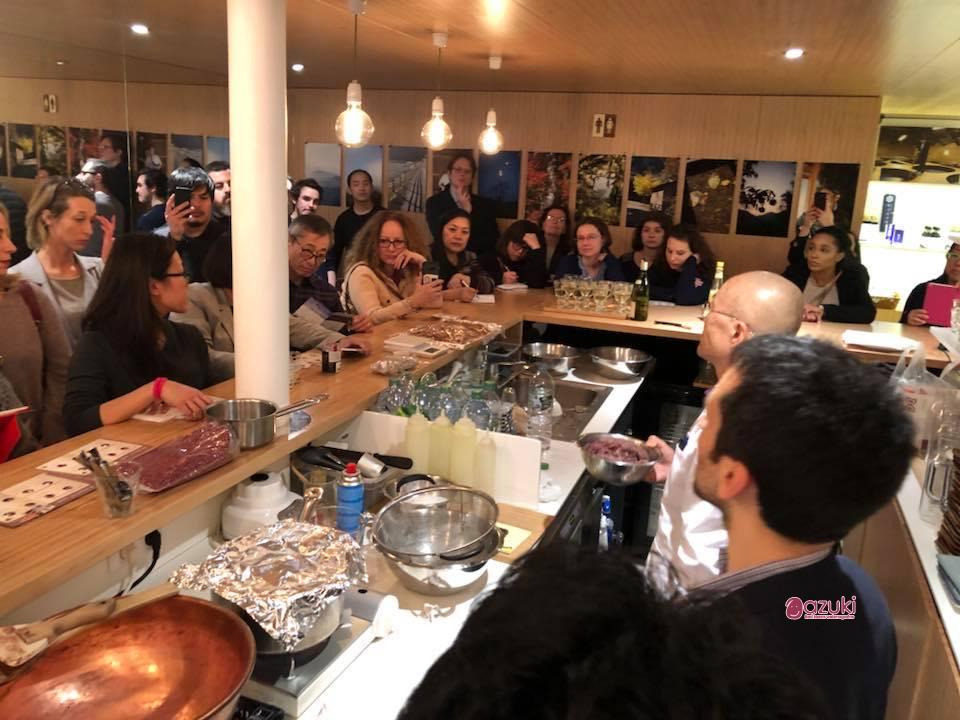 We want to spread azuki in the world.
To that, we also knew that azuki beans had a mechanism to express and evaluate the taste, smell and texture like wine.
Therefore, we try to express the goodness of each by comparing and eating red beans from various production areas in Japan and red beans from overseas.
In that time, we do not compare eating, and do not evaluate where it is good or bad.
We compare eating to consider which part of the azuki bean to evaluate.
And, People who are interested in Azuki gather, talk about the future of Azuki, and create a connection between them.
for exsample
○ Hokkaido Tokachi Shimizu "Kitaroman" from MoritaFarm
○ Hokkaido Tokachi Shimizu "Kitanootome"
○ Hokkaido Makubetsu Oganic Azuki from OrikasaFarm
○ Kyoto Kameoka Kyoto-dainagon
○ Shimane Izumo Izumo-dainagon
○ from France
the oter
Fermented Azuki, Azuki tea, Azuki onigiri, etc
【Outline of the event】
・date / 6th,June,2019 (Saturday)
・time / from 16:00 to 18:00
・place / Kitchen Studio KsuKsu(キッチンスタジオ クスクス)
Higashi-Gotanda AM Building 8th Floor,2-3-3 Higashi-Gotanda, Shinagawa-ku, Tokyo,〒141-0022
・map /  http://ksks.tokyo/access
・fee /  1,000yen
・capacity / 40
・how to apply /  Please click the "Join" button on the corresponding event section page in Facebook below.
https://www.facebook.com/events/454447985324692/
【Overview】
It's a stand-up style, with a focus on boiled azuki beans and a variety of local azuki beans.
There are also fun plans such as quiz for local production of azuki beans.
We will set up a production time PR time and a participant's speech time.
【Please participate in the entertainment corner】
Can you bring your favorite wagashi recommended?(Please pay the cost by the participant)。
It is nice to be able to show you wagashi sweets and anko talks in the wake of conversations with other visitors.
【Inquiry】
Please fill in the comments section of the facebook event section page.
https://www.facebook.com/events/454447985324692/